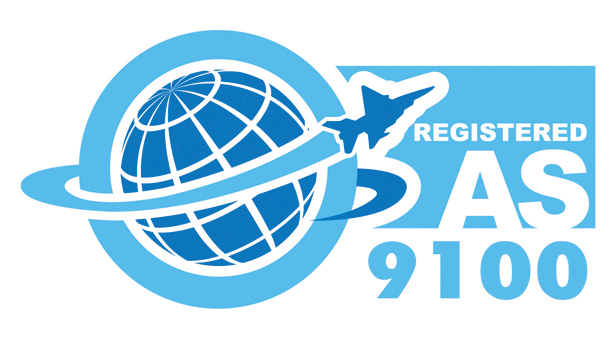 We are proudly announcing that Nan Dee Precision is now AS9100C qualified precision turning manufacturer.
AS9100 is a widely adopted and standardized quality management system for the aerospace industry.
AS9100 replaces the earlier AS9000 and fully incorporates the entirety of the current version of ISO 9000, while adding requirements relating to quality and safety. Major aerospace manufacturers and suppliers worldwide require compliance and/or registration to AS9100 as a condition of doing business with them.
The latest AS9100 includes the full text of ISO 9001:2015. In addition to aligning the structure of the aviation, space and defense requirements to the new structure of ISO 9001:2015, the following key changes were implemented:

Product Safety was added in a new clause and in other areas
Counterfeit Parts Prevention was added in a new clause and in other areas (this was already in place in the AS9110 and AS9120 standards)
Risk clause was merged with the new ISO 9001 risk requirements along with an increased emphasis on risks in operational processes
Awareness clause was added with reinforced requirements for awareness of individual contribution to product and service quality and safety along with ethical behavior
Human Factors are included as a consideration in nonconformity management and corrective action
Configuration Management was clarified and improved to address stakeholder needs
Learn more about the quality promise of Nan Dee Precision: 
https://www.ndd.com.tw/en/capability/quality
Read more related articles: Nan Dee Precision is qualified SGS ISO/TS16949 manufacturer
Contact Sales for partnership: sales@ndd.com.tw
Nan Dee Precision - Always Top Quality, We Insist