Nan Dee Precision is a leading precision turning manufacturer in Taiwan, founded in 1982.
We serve industries across Automotive, Pneumatic & Hydraulic, Automation, Communication, Aerospace, Medical, Defense, Red Dot Sight, Fastener and RF & R connectors.
We are based in Tainan, Taiwan. Running with 110+ CNC machines, produce more than 1 billion pieces a year. With 30+ years of experience, advanced equipments, excellent staffs, not only we are able to grow sustainably as a company, but as a long-term supportive partner for our customers.
Why Nan Dee Precision?
Customers
Our customers satisfaction has always been high. As an Original Equipment Manufacturer (OEM), we work closely with our customers on every project, offering the most sufficient solutions to our customers. NDD constantly works on the improvement of capacity and CPK to ensure not only the quality is achieved, but optimizing the lead time and control the cost for our customers. We are able to communicate proficiently in English, Japanese and Mandarin Chinese which allows us to collaborate with customers from all over the world.
Quality
To produce the best quality products is the most vital mission to Nan Dee Precision. We are ISO 9001, IATF16949, and AS9100 qualified manufacturer. We have been recognized as "THE BEST SUPPLIER" by a number of our customers. Not only we are able to deliver ultimate quality, but we are able to serve with great attitude. The manufacturing process and the managerial aspects are made sure that our "quality" is thorough in every face of the partnership.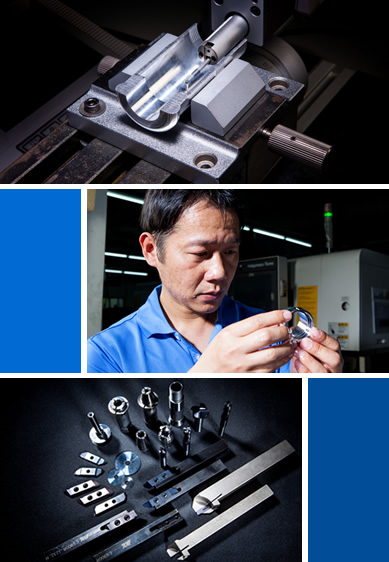 Vision
Our customers are mainly based in Western Europe, USA, Eastern and Western Asia, of which have worked with us for more than 15 years. With such rich international business experience and the ability to cultivate long-term client relationships, we are able to aim higher for our customers. Based in Taiwan gives us strength to offer competitive prices with the highest international quality standards. Hoping with our support, our customers can reach ever higher goals. Nan Dee Precision is the most competent and qualified supplier in all aspects with full confidence to grow with our customers.

People
It is the people who from the company. We set goals, we generate solutions, we execute plans. Without the whole-hearted team there will never be Nan Dee Precision today. The horizontal management allows all employees to communicate directly with each other and the management board. There are great opportunities for the employees to bring up new ideas which could actually make a difference. We value our members as a united team as we know together everyone achieves more.