Nan Dee Precision new website is now online. Since 1982, Nan Dee Precision has grown not only in size but in capability and unique know-hows. This year we decided to re-design our website to deliver the latest information, of which will help you to understand what NDD can do.
In order to provide better services, there is clear information on the products, the professional equipment we have in house, and the quality control system that we run with on this website. The new interface provides better browsing experience with newly shot images, clear information and contact information for your interest. There are articles and blog posts regarding the latest news of NDD, of which you will be able to learn about Nan Dee Precision easily and quickly.
We hope to provide transparent information based on our promise to integrity, we hope that our customers will be able to see our confidence and dedication to constant improvement.
Thank you very much for your support throughtout the years of practice, please continue to let us know any questions regarding our service, as said, these are the sources that we value the most for constant improvement. 
Please enjoy the new website, Thank you!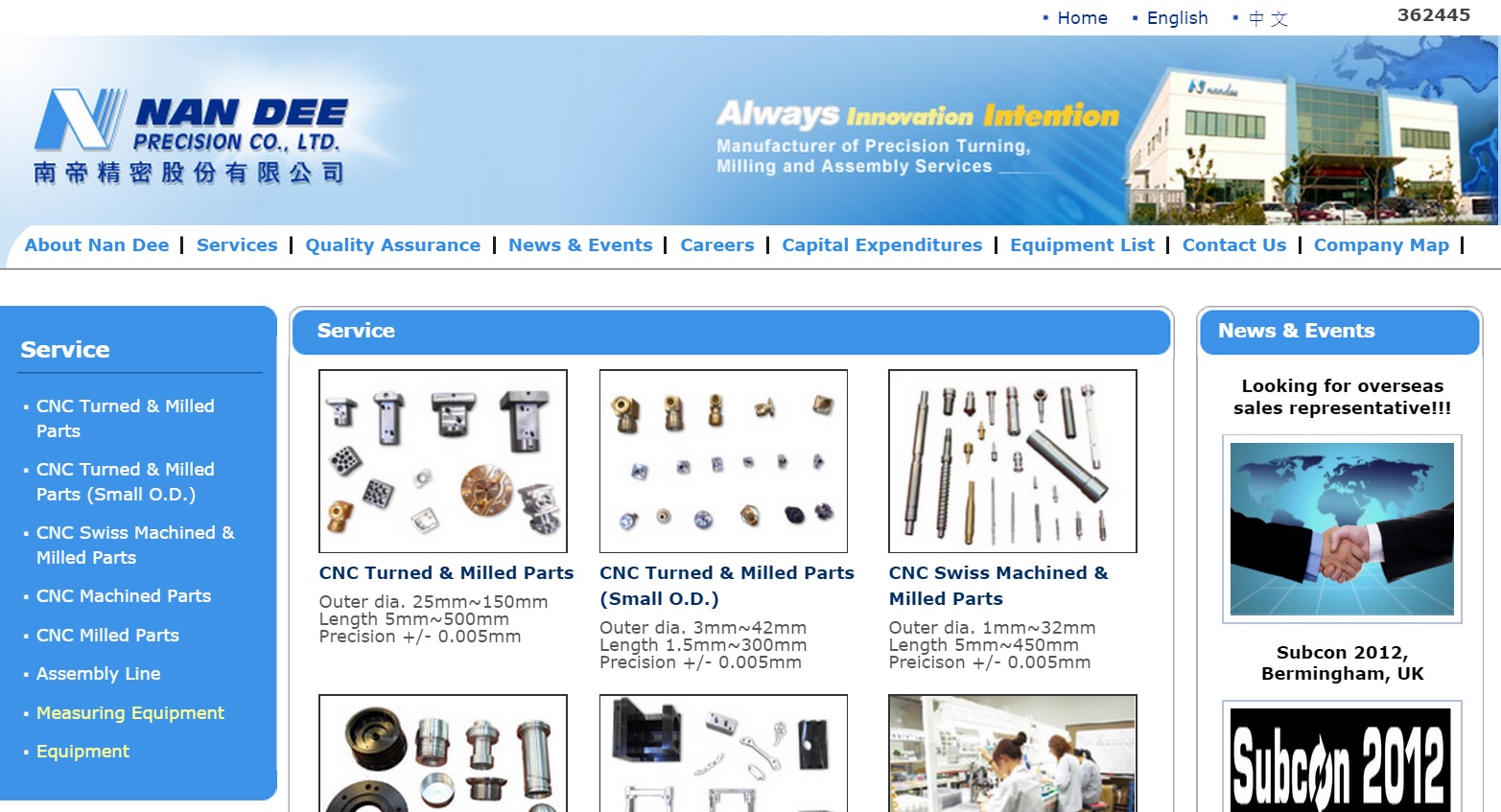 In memorial of the first version website. 2000 - 2015.