A challenging project with Olympus, Japan.
Several months of hard work, we have delivered out-standing results for Olympus Japan, which they issued a medal for "Outstanding supplier" to Nan Dee Precision.
We are very honored and grateful to share this news, and will continue to deliver exquisite quality precision turned parts to our customers.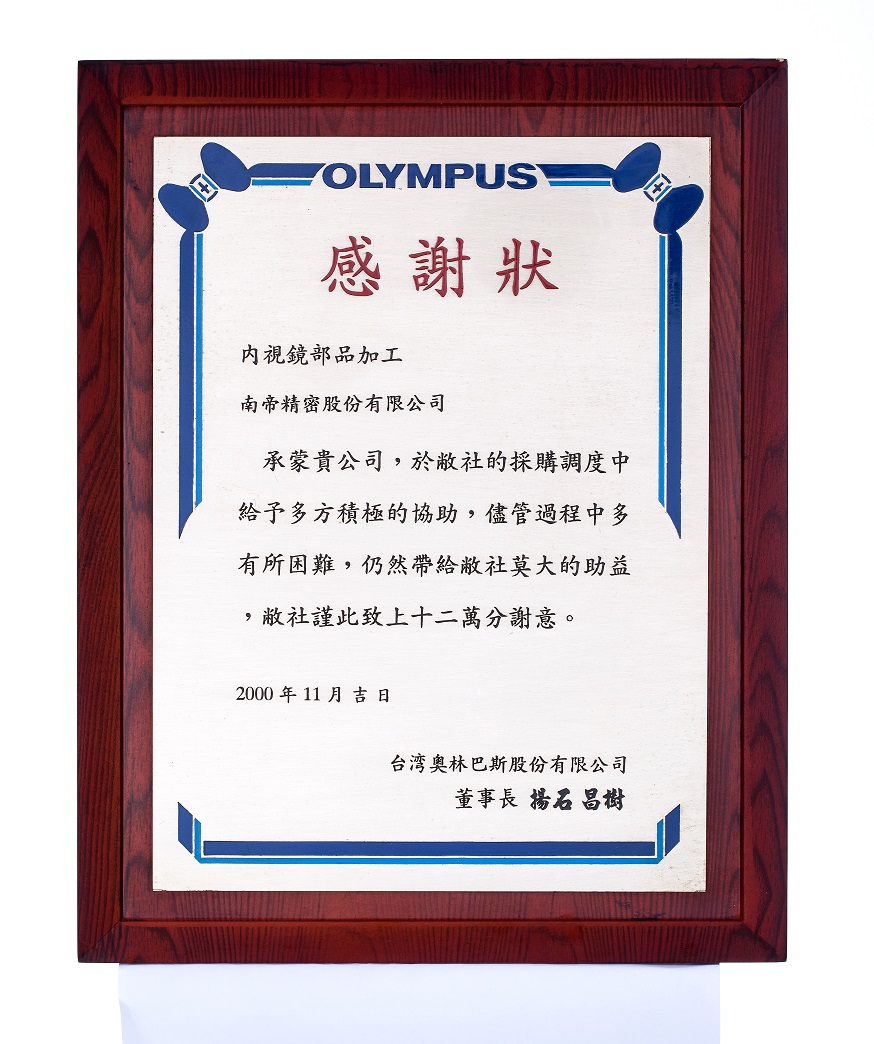 Learn more about our quality promise: 
https://www.ndd.com.tw/en/capability/quality
Read more related articles: Nan Dee Precision is now AS9100C qualified manufacturer
Contact Sales for partnership: sales@ndd.com.tw
Nan Dee Precision - Always Top Quality, We Insist